COVID-19 Resource Library
Share your clinical experience on Figure 1

and tag it with #COVID-19 to help your colleagues around the globe.
This resource library is a compilation of COVID-19 cases and resources.
Join healthcare professionals from around the world in sharing real-time clinical knowledge and first-hand experiences.
FEATURED CONTENT FROM THE FIGURE 1 COMMUNITY
If you haven't seen a case, what are your top concerns?
This is what your peers are saying: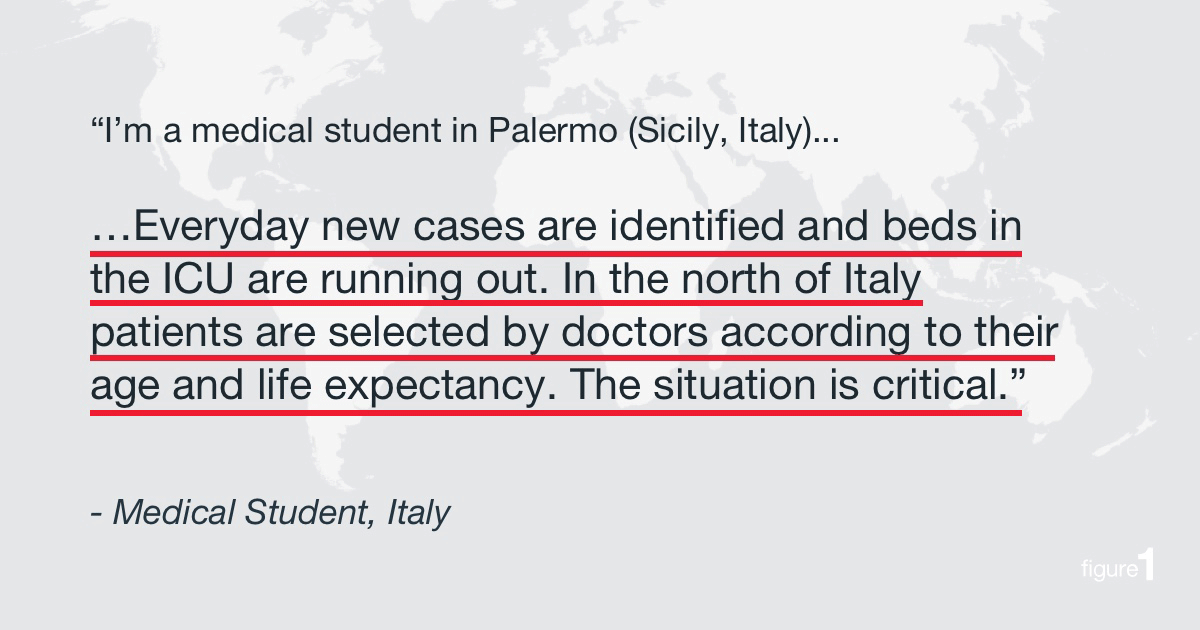 Share these #COVID-19 cases with your colleagues.